Welcome to Baby Bullet brings you Elana Afrika's Baby Brunch 2018
The coming-together of moms & expectant moms is perfect for those looking for a morning of fun and inspiration, sharing of knowledge, conversations about parenting and loads of pampering! Radio & TV personality Elana Afrika-Bredenkamp is your host with guest speakers including the award-winning TV journalist and author Ruda Landman, celebrity chef Zola Nene and former Miss World Dr Rolene Strauss.
Those attending the event can look forward to a delicious brunch, a fun networking opportunity, fabulous goodie bags and a chance to shop too!
Speakers
Topics at the event include beauty aesthetics with Dr Nerina Wilkinson, first-aid for babies with Anelle Greyling, Sensory Motor Programmes with Sally-Ann Jonker from Clamber Club, make-up tips and tricks with celebrity make-up artist Lucoh Mhlongo, a panel discussion which includes radio personality Benito Vergotine, post-birth fitness with health guru Johno Meintjes, a performance by singer Amy Jones and many more.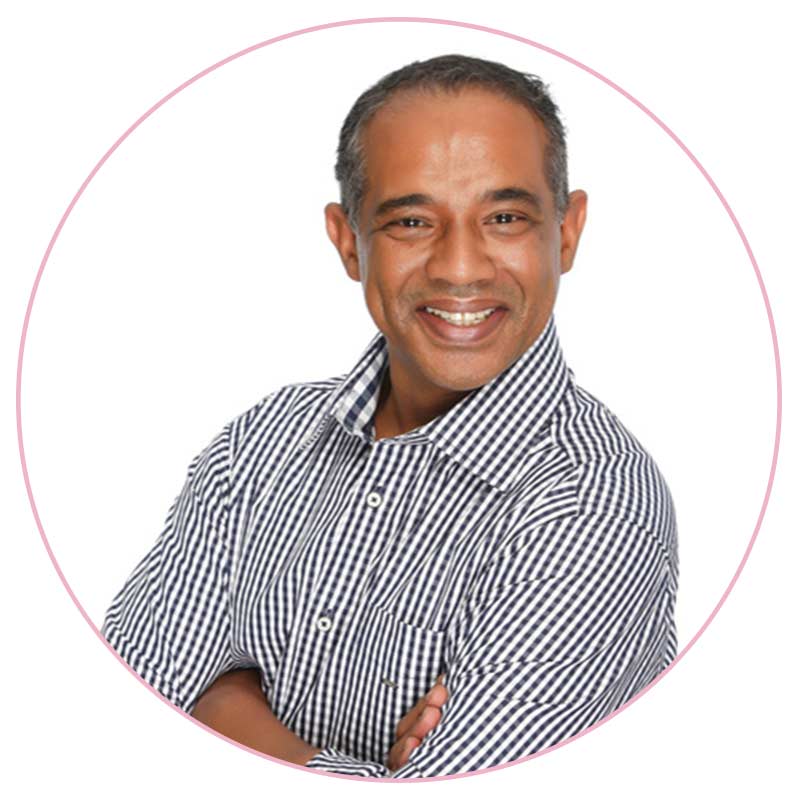 As parents, we know that it wouldn't be good for us to eat every meal from a can, box or drive-thru, so why would we even consider feeding our babies processed food from a jar? Most of us know how much healthier fresh, homemade baby food is for our children. We just don't think we have the time to make it. With the Baby Bullet, making homemade baby food couldn't be faster – or easier. You can blend and store an entire week's worth of the freshest, healthiest baby food in less than 5 minutes.
The Pick n Pay Baby Club is always looking for ways to make your life stress-free and more convenient, which is they do whatever they can to help you save a bundle on all the things your little bundle needs; like 3 x Smart Shopper points on all baby products plus loads more.
The Epi-max® range of emollient products is ideal for any climate and people of all ages with dry skin and dry skin conditions like eczema and psoriasis. From newborn to ageing skin, Epi-max® is a gentle all-purpose moisturiser and emollient cream.
At Val de Vie, you'll discover a vast range of lifestyle offerings and outdoor activities, catering to a diverse group of homeowners, with different interests and pastimes.In the same way that Val de Vie provides an extensive array of amenities, it offers a collection of home styles to best your taste.
Happy Event is carefully formulated massage lotion with a high proportion of olive oil that has been successfully used by thousands of pregnant ladies since its initial development in 1966.
Mercedes-Benz, a Daimler AG brand, has manufactured high performance luxury vehicles since 1886. 125 years later, their commitment to groundbreaking innovation and premium quality remains steadfast.
The Elizabeth Arden mission, inspired by the spirit and vision of their founder, is to fulfill the total beauty needs of women around the world. They believe in fostering an enduring connection to their consumers by offering luxury, service and expertise.
Clamber Club is an extensive and exciting sensory motor programme that gets children moving. Whether it's through their weekly classes, parties or their school sports programme, they know that children learn best when they're enjoying themselves.
The Wordworks application identifies everyday opportunities for children to learn. Parents are provided with very practical examples of how they can stimulate their children to establish important literacy foundations. There is content from birth to five and it is available in 4 languages – English, Afrikaans, isiXhosa and isiZulu
About Elana Afrika-Bredenkamp
Baby Brunch Founder, Elana, is a working mom of four, a radio presenter on Jacaranda FM and an actress on the hit kykNET show, Fynskrif.
"This is the second year we've produced Baby Brunch. Last year was sold-out and met with such positive feedback for which my team & I were so grateful for. This year we're taking Baby Brunch to a bigger venue, with more speakers and even bigger goodie bags! We've also added a chance to shop for those moms looking for beautiful baby goods."
"We are so fortunate to be parents, and sometimes parenting can be tough. If there's one reason to leave home for a great, informative day and to share with other parents, then Baby Brunch should be it! Baby Brunch has grown from an event where Moms and Dads can be supported, to a platform that provides conversations all year through our informative podcasts on babybrunch.co.za. It's a day of special moments, where parents get a chance to bring out the extraordinary that's inside all of us!"